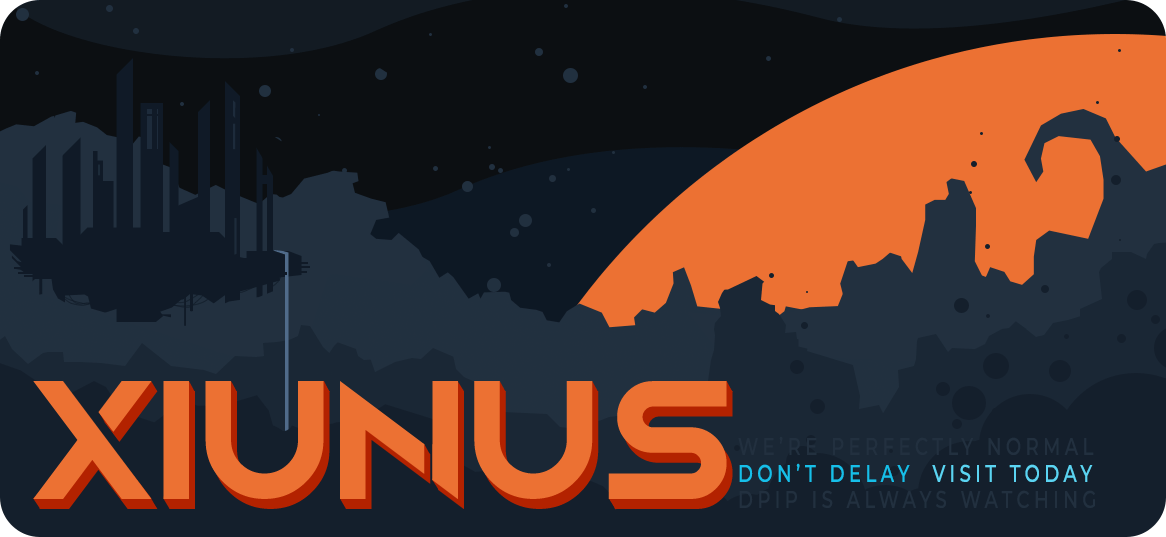 ALERT: Incoming Transmission
SLOW YOUR DESCENT.
You have approached the protected space of the planet Xiunus, under the control of the Department of Protected Inhabited Planets. If you've come in response to our signal beacon - welcome! If not, let us introduce ourselves.
The planet before you is Xiunus - a new land, ripe with possibilities. If you are in need of shelter or a hideaway, feel free to descend to our headquarters on the surface and sign up for your very own colony, where you can live in peace and contribute to the study of the scientific marvels of our planet.
What is all this?
Xiunus is a CS ARPG or Closed Species Art Roleplaying Game. A closed species art roleplaying game is just that: A game wherein you draw or write about characters from several species that are unique to this website and game and must be earned officially in order to own. That art and literature you make of your characters or colonists is then translated into different art points called Research Poinst and Levels. We have similar stat systems to popular tabletop roleplaying games and oldschool adventure rpgs.
You can then convert Research Points into Research, which unlocks different parts of the game, like breeding your colonists and trying to convince Natives you encounter to join your colony. The more art and literature you submit, the more Research Points you earn, and the more Research you can unlock.
---
What is the story of Xiunus?
Beyond being just an ARPG, Xiunus is an alien planet "purchased" by a corporation called the Department of Protected Inhabited Planets. They are a shady group but thankfully pretty harmless, at least so far. They grant you (the user) a colony with one colonist of a species called the Tsabhua, an intelligent hexaped that generally live in nomadic tribes.
You can pick from one of four regions to live in and that region will be the basis of several prompts and a regional bonus for your colony.